Pars Alloy Shomal Co (PA) specializes in the manufacturing of Ceramic Fiber Module, high temperature alloys and stainless steel fasteners used in the Petro Chemical Industry, Cement Plants and Power Generation Industries.  PA is capable of wire forming of anchors, die stamping parts, roll threaded studs and welded accessories for castable monolithic, abrasion resistant and ceramic fiber refractory linings.  Anchors are available in various grades of heat resistant stainless steels and carbon steel in standard profiles or manufactured to customer's designs.
At PA, we can manufacture your special requirement projects within your specific custom requirements. We design and manufacture special alloys such as nickel alloys, stainless steel, Aluminum & copper alloys via investment casting, forging and 3D printing methods. 
PA has been in business since 2012, helping customers with their refractory anchor requirements. You can be assured that with our experience you will be getting the highest quality products and service available in the industry.  All manufacturing is performed in one location at our facility that is conveniently located in the Sari, Mazandaran area.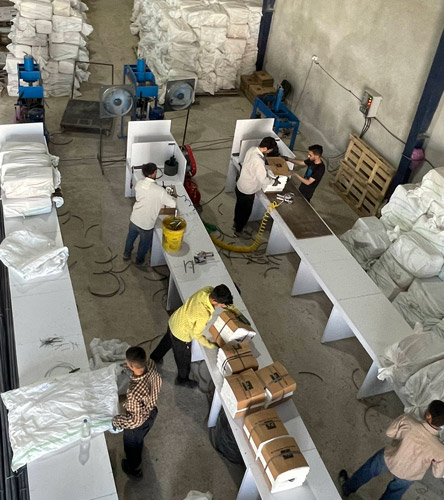 Our mission
Our mission is to provide outstanding services and to develop long-lasting relationships with customers. We work together, across boundaries, to meet the needs of our partners.
Our vision
Our vision is to become a leading, trusted, and reliable player in the market. We will strive to provide outstanding and compliant services to customers around the world with a focus on beneficially impacting developing nations.